CA Labs is a privately held, industry leading environmental testing laboratory.  We provide asbestos, lead, and mold analysis services throughout North America from our locations in Texas and Louisiana.   We support a diverse client base- from local and state governmental programs to industry and environmental consulting professionals.
OUR SERVICES
We offer a wide array of analytical testing services to support environmental investigations focussed on asbestos, microbiology, lead paint, environmental chemistry, indoor air quality, and industrial hygiene applications.
OUR PEOPLE
We know that it is our people that make our company successful. We have a highly experienced and capable team that is focused on exceeding our customers' expectations.
Our team includes a mix of people and experiences that offer a wide range of perspectives. We specialize in environmental lab analysis and connecting with customers to ensure their needs are met on a daily basis.  We are all passionate about working together, finding solutions and recognizing paths to ongoing improvement.
OUR SERVICE COMMITMENT
We pride ourselves on our reputation for going beyond our customers' expectations. Our lab operation is highly efficient, allowing us to provide our customers with rapid and reliable turn around times.  We offer reliable after hour services to meet our client demands.  Our customers have direct communication access to our analyst to insure projects and expectations are met.  And we provide detailed, comprehensive laboratory reports, saving our clients time and money.
OUR QUALITY PROGRAM
Our investment in state-of-the-art equipment and highly trained personnel emphasizes our commitment to deliver accurate analysis each and every time.  We maintain a rigorous quality assurance program that includes every facet of the operation and management of our laboratories.  Our involvement with the AIHA and NVLAP programs insures that we meet their rigorous requirements.  And our staff at CA Labs is dedicated to taking an active role in establishing, implementing, and maintaining our quality system each and every day.
Our list of certifications and accreditations provides Nationwide coverage to meet environmental compliance requirements: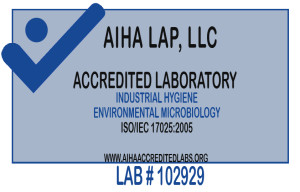 CA Labs – Texas:
NVLAP Bulk Asbestos
NVLAP Airborne Asbestos
AIHA IHLAP (PLM, PCM,TEM)
AIHA EMLAP (Mold)
TCEQ (Drinking water)
TDSHS (Mold)
TDSHS (Asbestos)
CDPHE
Lab ID# 200349-0
Lab ID# 200349-0
Lab ID# 102929
Lab ID# 102929
Lab ID# T104704513-15-3
Lab ID# LAB0138
Lab ID# 300235
Lab ID# AL-18110
CA Labs – Louisiana:
NVLAP Bulk Asbestos
NVLAP Airborne Asbestos
LELAP
TDSHS
CDPHE
VaDPOR
Lab ID# 200772-0
Lab ID# 200772-0
Lab ID# 03069
Lab ID# 300370
Lab ID# AL-18111
Lab ID# 3333000308